Cambodia Travel Tips
Written by iHeartKhmer, August 18, 2022
Cambodia is a magnificent vacation spot due to the Khmer culture, their history, temples, music, food, and the heart of the Khmer people. If you are looking for a relaxing vacation spot that could be somewhat educational, but exciting, breathtaking, and out-of-this world, then Cambodia is the country to visit. But you will need to know some Cambodia travel tips to maximize your experience.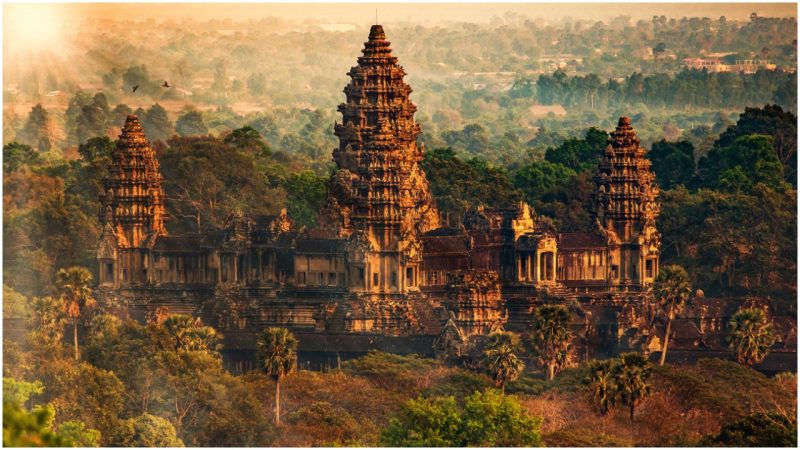 Cambodia has a very spiritual culture, and a vacation to their country could change your outlook on life completely. It is said that you will find more peace within yourself and your loved ones. The Khmer people follow very strict rules, but they are truly loving and kind. The Khmer people are one of the most polite people in the world today. They have regulations on how they walk, talk, sit, stand, dress, and greet. While the Khmer culture has been through many ups and downs, they have still stayed true to their values.
The Khmer people that live in Cambodia believe that their music, Phleng Khmer, is the link between the heavens and earth. It is very traditional and meaningful to them, and it would be a shame to go to Cambodia without seeing one of their ceremonies. They are full of dancing and celebration. While planning your vacation be sure to go on or around a Cambodian holiday.
Cambodia also has much history within the country, some dating as far back as the 9th century. A truly majestic, religious place that you must visit while in Cambodia is the Preah Vihear, located on the border of Cambodia and Thailand. It holds much of the Khmer's history and is full of architectural beauty. It also allows some magnificent views of the Cambodian jungle.
Another historical filled sightseeing place would be the Angkor Wat. It contains about 100 temples in a 400 square kilometer area from a period of four different centuries. The tradition of temple building started early in the Khmer culture in the early 1900's and lasted for about four hundred to five hundred years. After this span the Angkor Wat was not known of because it was hidden deep in a Cambodian forest. In the XIX century it was re-discovered.
The 100 temples in Angkor Wat hold a great amount of history because it is over such a wide time period. The structures and symmetry are very impressive, and there are twenty-four widely known, popular temples, one being the Angkor Wat itself. Others you may have heard of are the Bayon, Ta Prohm, Elephant Terrace, and the Banteay Srei.
Other than the people and great sightseeing areas, Cambodia is a wonderful place to visit because the US dollars are widely accepted there. You can also apply for a Cambodian Visa before you get to the country. Another advantage is that English is their second language. But, as with many foreign countries, do not drink tap water, only bottled water.
The climate in Cambodia is typically hot and tropical. There are two major seasons, the rainy, humid, monsoonal season from June to October, and the dry season from November to May. The coolest time is between December and January. So plan your trip and clothes accordingly.